"Every tree is linked to every other tree underground – the "wood wide web". Through these pathways they talk to each other and then behave in certain ways.
"In our old-growth Douglas fir forests, we have trees that are 300 years old and six feet in diameter. Those are the hubs of the network because they're so massive and have roots that grow out in all directions.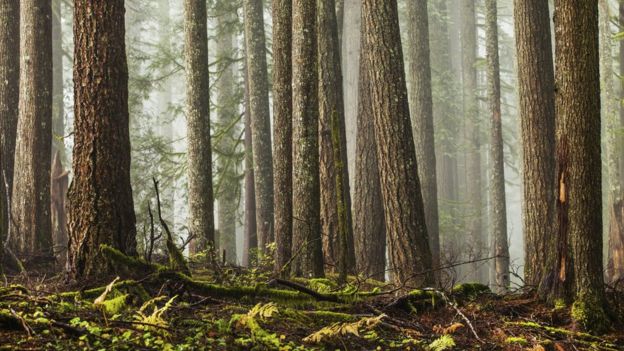 "Fungi and trees form this association where the tree provides the fungus with photosynthate, which the fungus cannot acquire below ground.
"We grew Douglas fir in a neighbourhood of strangers and its own kin and found that they can recognise their own kin and we also grew Douglas fir and ponderosa pine together.
"We injured the Douglas fir by pulling its needles off, and by attacking it with western spruce bud worm, and it then sent a lot of carbon in its network into the neighbouring ponderosa pine.
"My interpretation was the Douglas fir knew it was dying and wanted to pass its legacy of carbon on to its neighbour, because that would be beneficial for the associated fungi and the community.
"There are so many ways we can use this knowledge. We've treated plants as inanimate objects that are there for our use and pleasure.
"But we haven't treated them with respect that they are sentient beings. If we can shift our thinking, and change our behaviour, that will then be beneficial for the plants and our forests."
Post From : BBC