Dr Barbara Mazzolai is coordinator of the Centre for Micro-BioRobotics at the Italian Institute of Technology and built the Plantoid.
"Many robots are inspired by animals, but people never thought about plants as a model, because usually they are considered quite passive organisms – not able to move or communicate.
"When I started, people looked at me strangely. But then I showed people the movements in plants, that they are able to sense the changing condition of the environment. When I demonstrated that it is possible to transform these features in something that can move artificially, the story changed completely.
"The plantoid robot has a trunk like a real plant, with branches and leaves, and several artificial roots that are able to grow through additional material used in 3D printers.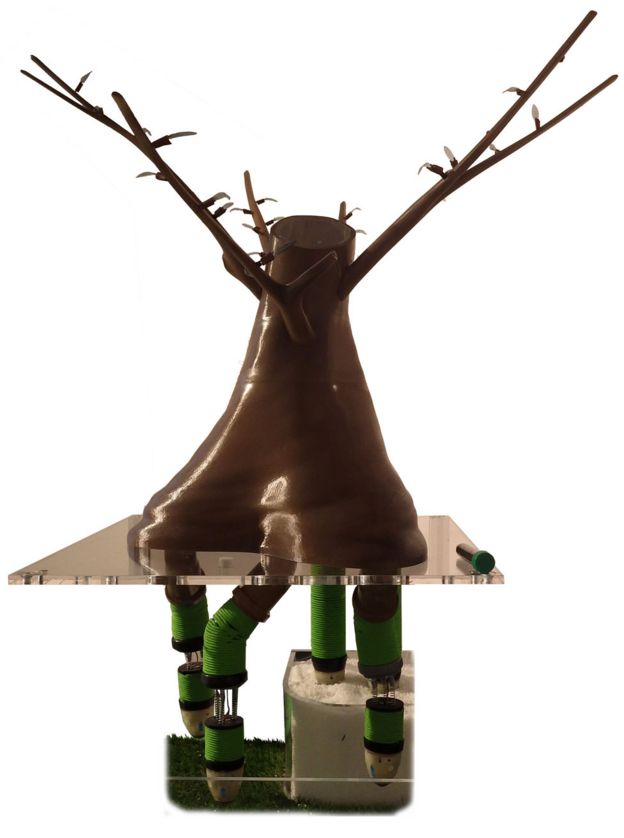 "The artificial root can move in narrow spaces. It can autonomously look for oxygen or water or the presence of life.
"So we could use the robot for environmental monitoring, space applications or rescue under debris because it can adapt to the environment like a natural system. The robot doesn't have a predefined structure, but can create on the basis of need.
"Medical robotics could also be a key application. We could develop new endoscopes that are soft and able to grow inside living human tissues without damage.
"Plants are underestimated. They move under the soil and it's difficult to understand the behaviour of these systems. But they have features that can really help us understand nature."